Padlocks
TSA Approved - Set your own code
The Master Combination TSA-Accepted Luggage Lock features a 30mm wide metal body for durability. The 3mm diameter shackle is 38mm long and made of vinyl covered flexible braided steel, offering resistance to abuse from baggage handling equipment....
Read More
SKU: 4688DAU
Now $14.41
ON SALE
20+ In Stock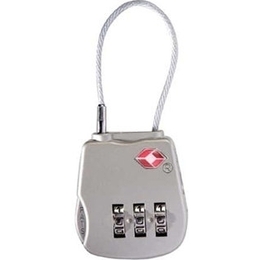 TSA - 3 Wheel - 11cm Wire
The Pelican packaged 1506TSA MKII padlock is ideal if traveling through the US. It is re-settable but also is TSA approved. That means US Customs will not damage the lock and have a special key to open it if they need to inspect your bags....
Read More
SKU: 1506TSA2
$27.00
Sold Out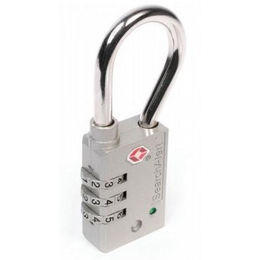 Looped Shackle TSA
The SearchAlert Combination Locks have a unique Looped Shackle for ultimate travel security. The new series not only features the Patented SearchAlert Green-Red Security Window which allows travelers to determine if the lock has been opened by a TSA Ops....
Read More
SKU: PLOCKPWR
Now $14.45
ON SALE
10 In Stock