Recommendations
Lionel Middlemass
Managing Director
We have just added the NEW Pelican 1745 AIR Cases and the Ruck case line to our site. Take a look.
$608.81 10% OFF RRP $676.44

$584.06 10% OFF RRP $648.95
Caster Wheels Set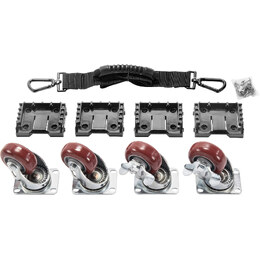 Caster Wheels for Pelican 340,350,370
The Pelican 0357 Caster Wheel Kit is a removable caster with 4 wheels (2 with brakes) designed to fit a Pelican 0340,0350 & 0370 cases. The caster set can hold up to 250 lbs (113.4kg). A Quick Clip allows the casters to be removed easily. Removable caster...
Read More
Brand: Pelican
SKU: 357
Now $130.46
ON SALE
10% OFF
RRP $144.95
4 available

Usually ships in 2-3 days.

Notify me when back in stock