Find your Case
Recommendations
NEW RELEASES
Take a look at what we have just added.
We are now offering the range of Pelican mobile phone covers, duffel bags and drink bottles to our already extensive range.

Pelican 1507 AIR Case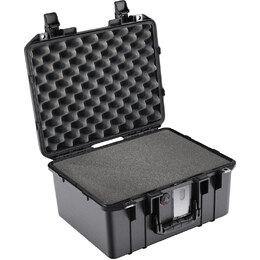 Includes Pick'N'Pluck Foam
Internal: 38.5 x 28.9 x 21.6 cm
Pelican 1507 AIR case with internal dimensions of 38.5 x 28.9 x 21.6 cm. This case has a lid depth of 5.2 cm and a base depth of 16.5 cm. Lifetime Guarantee of Excellence. A light weight of just 2.4 kg....
Read More
SKU: 1507AIRB
$349.95
In Stock
Notify me when back in stock