IM2600 Storm Case - Yellow
Includes Pick Cube Foam
Dimensions:
External: 53.8 x 40.6 x 21.1 cm
Internal: 50.8 x 35.6 x 19.6 cm
You may also like to add:
Shipping Calculator:
We provide a fully traceable and secure service with Team Global Express (Formally Toll) and with Australia Post for smaller items.
Description
The Pelican Storm iM2600 Case with fold down handles an automatic Vortex valve. The case itself is very durable and is constructed with a very tough HPX resin. Its internal space is 50.8 x 35.6 x 19.6 cm. The Pelican Storm iM2600 external dimensions are 53.8 x 40.6 x 21.1 cm. The case offers a base depth of 14.5 cm and the lid depth of 5.1 cm. A overall weight of just 5.26 kg makes it the light weight case solution you have been looking for. Two easy to open press & pull latches. Double layered Soft-grip Handles, two pad lockable hasps. Pelican Storm Cases are constructed from a HPX resin making them lightweight and very strong.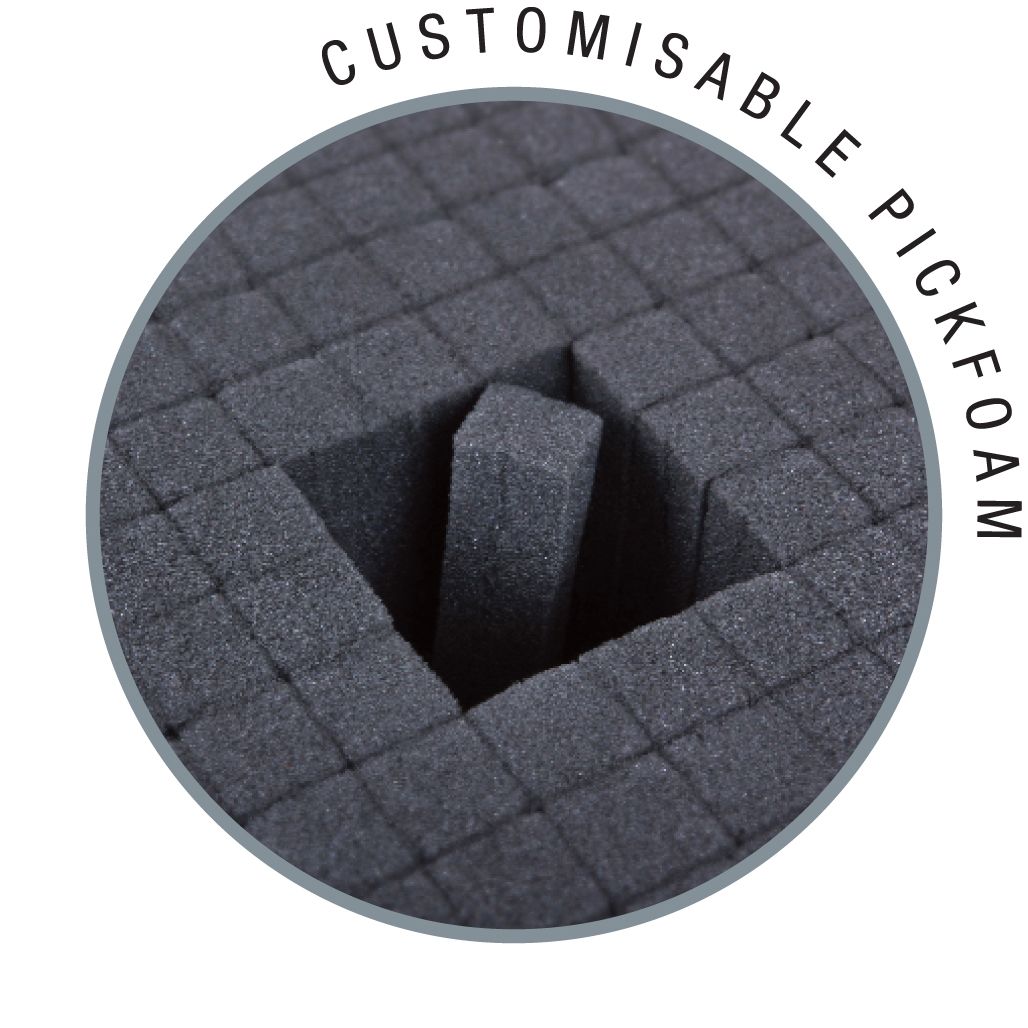 Foam Insert Details

1 x Convoluted Lid Foam
3 x Single Layer of open cell Pick'N'Pluck foam
Pick'N'Pluck Foam Height: 4.4cm
Pick'N'Pluck Protective Outer Foam Rim: 2cm
Pick'N'Pluck Prescored Foam Pieces: 1.5cm x 1.5cm on top through to 4.5cm.
1 x Base Foam
Base Foam Thickness: 1.5cm
Warranty
PELICAN LIMITED LIFETIME GUARANTEE OF EXCELLENCE
Pelican Products, Inc. (Pelican) guarantees its injection molded products for a lifetime against breakage or defects in workmanship. Pelican injection molded cases are guaranteed to be watertight to a depth of 3.3 feet (1 meter) for 30 minutes (IP 67) if properly closed with undamaged o-ring in place unless otherwise stated. To the extent permitted by law, Pelican's liability is limited to the case and not its contents or foam.
Features
Two Press & Pull Latches
One Double-layered, Soft-grip Handle
Two Padlockable Hasps
In-line Wheels
Telescoping Handle
Vortex® Valve
Flush Powerful Hinges
Lightweight Strong HPX® Resin
Watertight
Guaranteed For Life
Specifications
| | |
| --- | --- |
| SKU | iM2600Y |
| Model # | IM2600-20001 |
| External Dimensions | 53.8 x 40.6 x 21.1 cm |
| Internal Dimensions | 50.8 x 35.6 x 19.6 cm |
| Internal Lid Depth | 5.1cm |
| Internal Bottom Depth | 14.5cm |
| Product Weight | 5.3 kg |
| Bouyancy | 36.2 kg |
| Temperature Range | (-29c) (60c) |
| Lockable | Yes |
| Warranty Info | Guaranteed For Life |
| Made In | United States |
| Linear Dimension | 117 cm |
Reviews
Be The First To Review This Product!
Help other Carry It Cases users shop smarter by writing reviews for products you have purchased.