## CLEARANCE ITEMS ##
Ideal Marker Recovery System
Marker Recovery System. Reusable Buoy made of structural foamed resin. Includes over 100 ft. polyethylene 225 lbf. Test line. Includes 6 oz. Non-drag dispatchable anchor. Color: High-visibility yellow with day-glow rings....
Read More
SKU: 100
$56.97
40% OFF
RRP $94.95
1 available
Safely stores 6 cylinders * Limited Stock
A tank rack designed to meet most air tank storage requirements great for use on the boat, SUV's, Pickup's or storage in the garage. This rack will safely store 6 cylinders. Constructed of 1/4" diameter cold rolled 3 gauge carbon steel....
Read More
SKU: 206
$142.47
50% OFF
RRP $284.95
1 available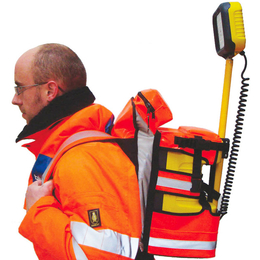 Supports your 9430 for Search & Rescue
The ideal solution for Search & Rescue crews whom need to cover a wide area with light. The orange tear off back pack is highly visible with reflective stripes. Makes transporting your 9430 RALS easy....
Read More
SKU: 9431
$124.97
50% OFF
RRP $249.95
1 available